OM SHRI SHIRDI SAI NATHAYA NAMAHA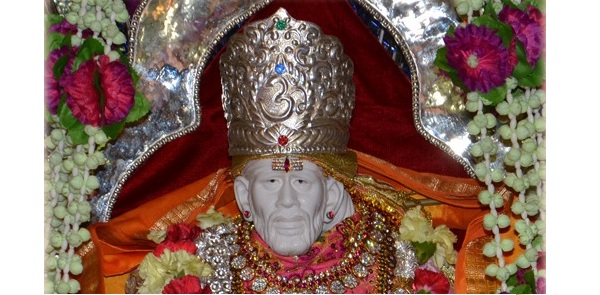 My people do not come to me of their own accord;

It is I who seek and bring them to me.
---
OM Foundation is a non-profit tax exempt Hindu Temple under IRS sec 501(c)(3). All your donations are subject to Tax deductible. Please check with your Accountant for more information.
Willing to Donate?
Timings
Monday to Friday
09:00 AM - 12:30 PM
06:00 PM - 09:00 PM
Saturday & Sunday
09:00 AM - 09:00 PM
| | |
| --- | --- |
| Kakada Aarthi | 09:15 AM |
| Madhyahna Aarthi | 12:00 PM |
| Dhoop Aarthi | 06:30 PM |
| Shej Aarthi | 08:00 PM |
Upcoming Events
---
Every moment in Sai's temple is an auspicious event. We will update here about special events when planned.
Events Home
Temple Services
---
Pooja Services
---
Priest Services available for all Hindu religious rituals, pujas, ceremonies, Astrology & Vaasthu in CT, MA, NY, NJ & RI area. Our Priests offer all puja Services according to your personal need and requirments.
Newsletter Services
---
We do send periodic news letter emails about the events that are planned on the temple for all our subscribed members.
Member Services
---
Our Temple provides several levels of membership, however, main two categories are Annual and Life Membership.
---